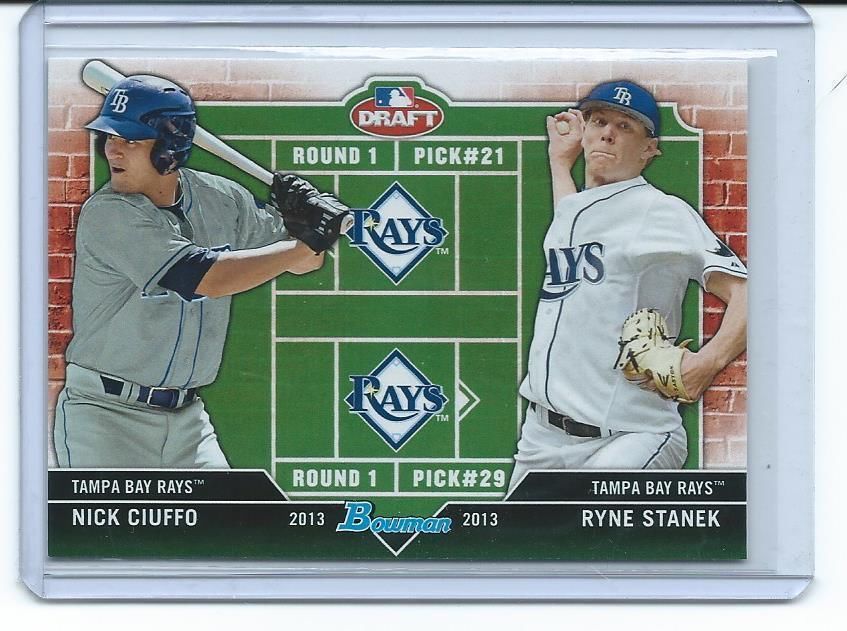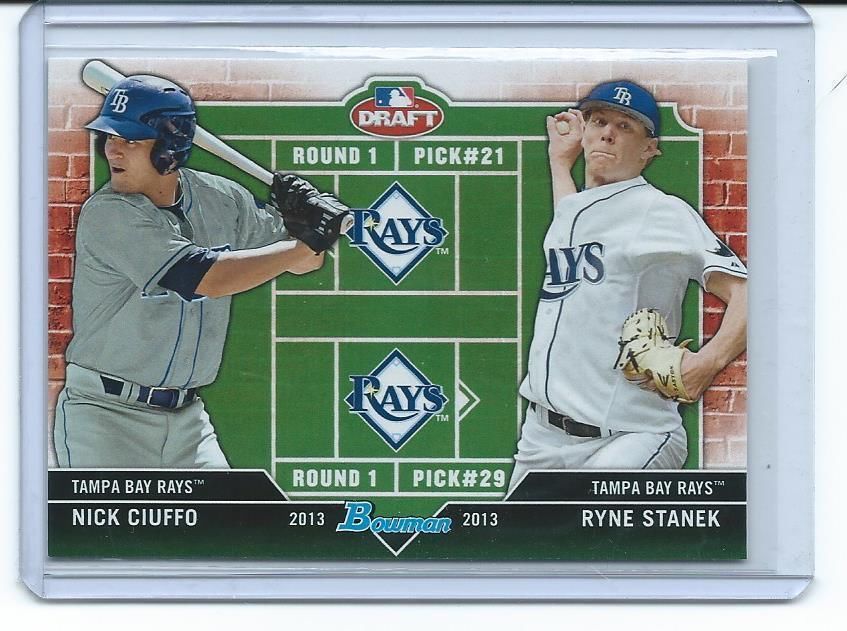 You know that feeling you get when something is supposed to be there, and it isn't? That uneasy feeling of "maybe I just misplaced it" or "this just doesn't feel right". I think that may be the case with this 2013 Bowman Draft Dual Draftees Nick Ciuffo and Ryne Stanek card.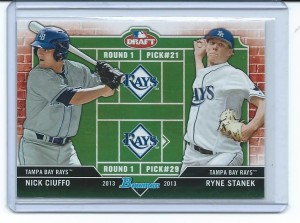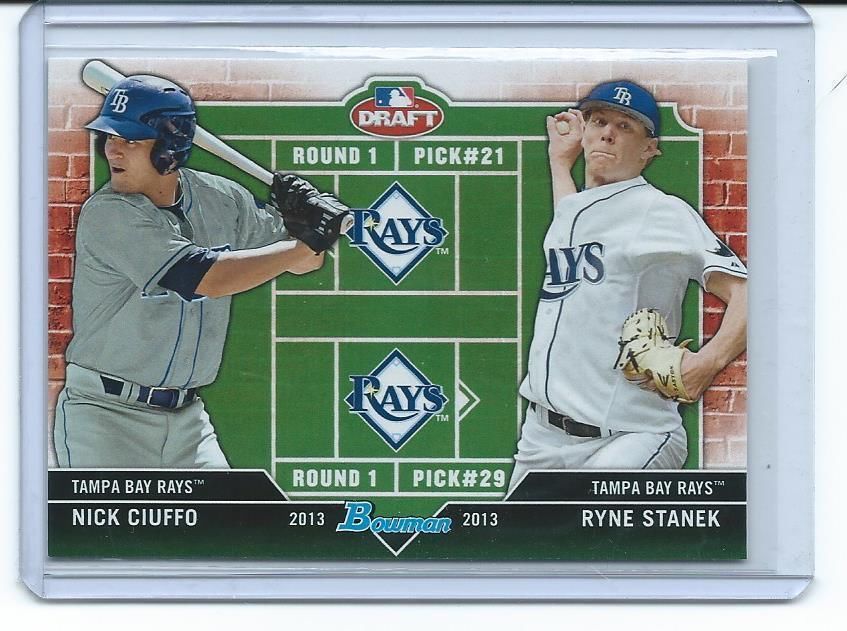 From an average look at the card, it appears to be your normal, run-of-the-mill insert in 2013 Bowman Draft Picks & Prospects that belongs to a 10-card Dual Draftees insert set.
No serial number.
No 1-of-1 stamp.
No autographs.
No chrome technology.
No others exist?
This card seemingly is the only one of its kind. No others have appeared on eBay or COMC. Reports for bulk breakers, that collectively opened over 250 cases, are that they did not get one. Most, in fact, believed the card was not produced until it showed up on eBay.
Collectors are left stumped as to the mystery of this card.
For you master-collectors, this 10-card set could be a hard one to complete.