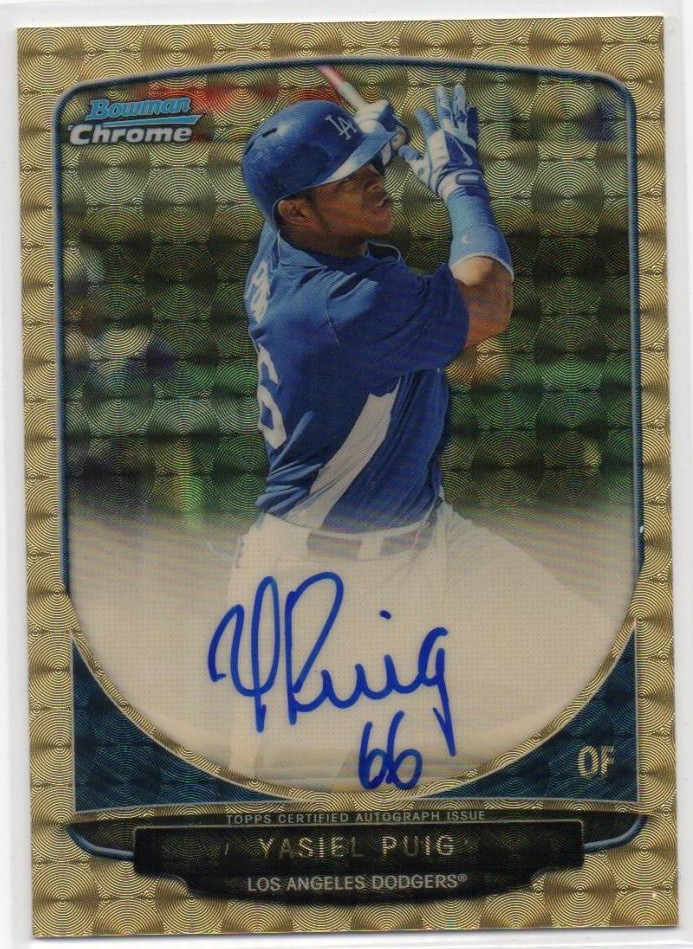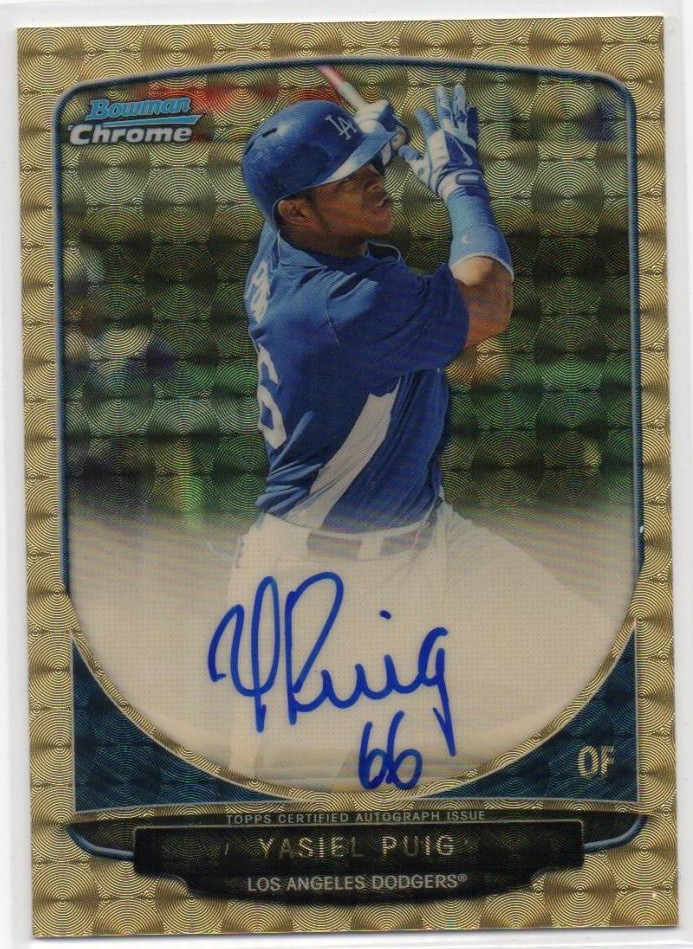 Well, that was quick!
The 2013 Bowman Chrome Yasiel Puig Superfractor Auto has been pulled and sold. BlowOutCards.com forum member TSJCT pulled the card yesterday, September 28th, and has confirmed that the card was sold to a buyer in California for an undisclosed amount of money.
Speculation is that SBay Cards was the purchaser to include the card in one of their upcoming Super Box releases.
Until we know the exact fate of the card. Just enjoy the beauty of the card: