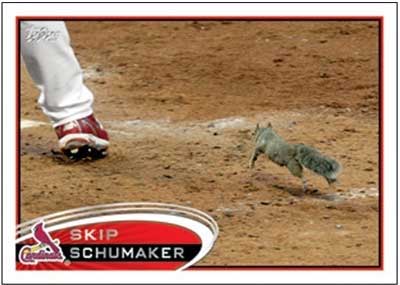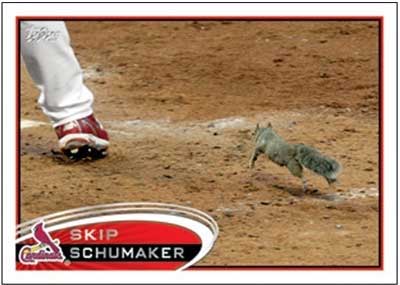 In it's 2012 baseball release, Topps has, once again, inserted some variations for some of the regular cards in the set. Like most years past, Topps keeps these Easter egg items under wraps and lets the public try and find all of the oddities that are included with in their print run. These short print (SP) variations are alternative photos for the regularly issued card in the set.
There has already been a lot of hype around the Rally Squirrel variation that was inserted into the set, as many media outlets began to pick up the story, the copies that have already appeared on eBay began to reach extremely high prices. As of now, we are unsure of print runs or scarcity of any of the SP cards inserted in the 2012 Topps baseball product.
We will be updating this as we find more. Please be sure to comment if you come across any that are not on our list.
#1 Ryan Braun
#35 Eric Hosmer A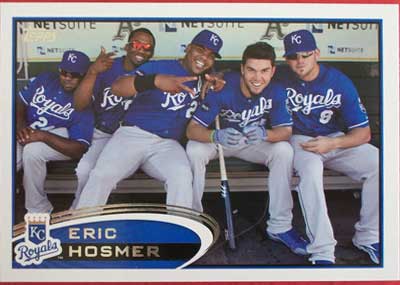 #35 Eric Hosmer B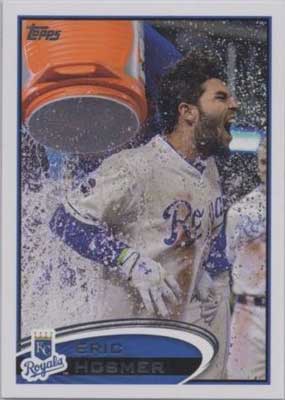 #76 Ian Kennedy
#93 Skip Schumaker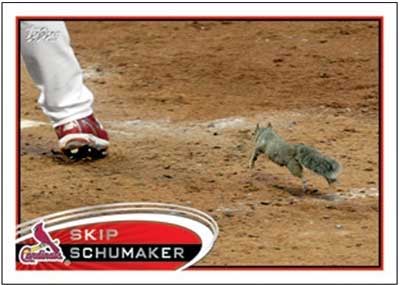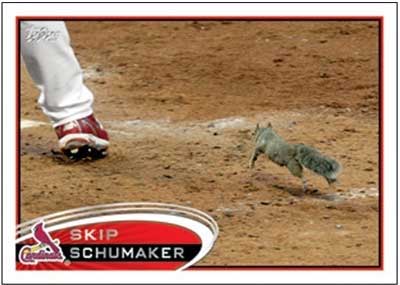 #145 Billy Butler
#165 Mike Morse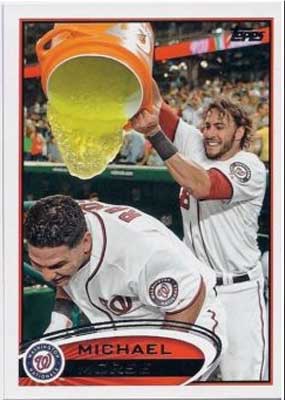 #185 Pablo Sandoval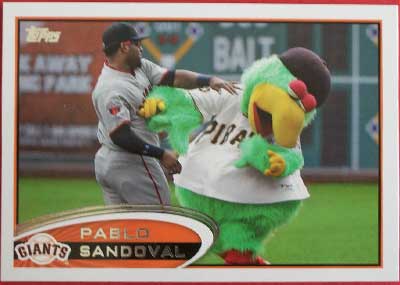 #215 Freddie Freeman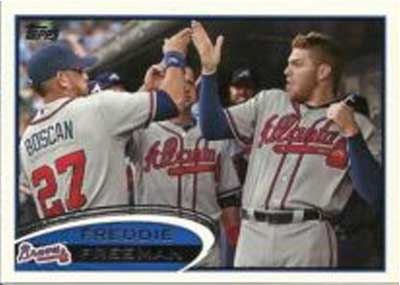 #270 Starlin Castro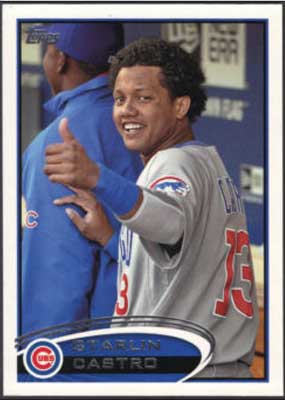 #308 Mike Leake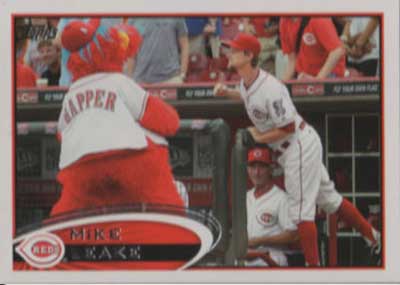 #331 Jose Reyes
#400 Robinson Cano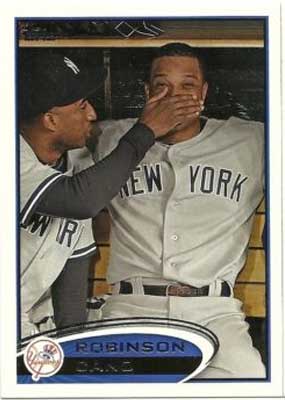 #411 Tsuyoshi Hishioka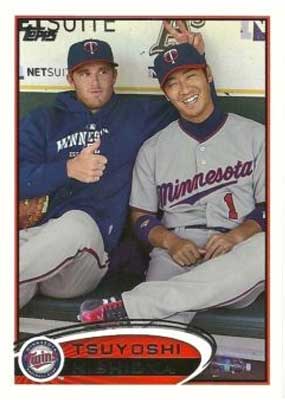 #421 Heath Bell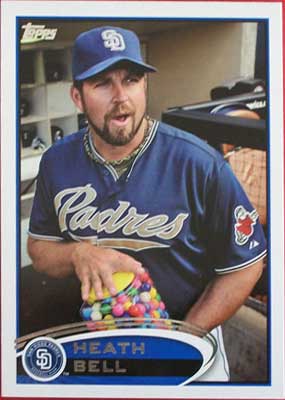 #450 Justin Upton