In the 2011 Topps Update Baseball release, Topps has inserted some legends variations for some of the regular cards in the set. Unlike the football counterparts, these short print (SP) variations are replacements for the regularly issued card in the set and not just an alternative photo.
#US4 Carlton Fisk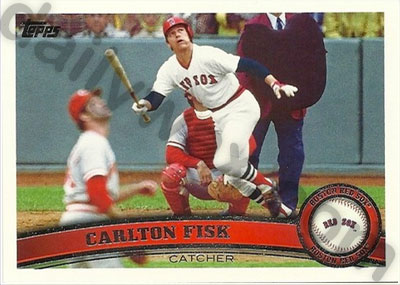 #US10 Hank Aaron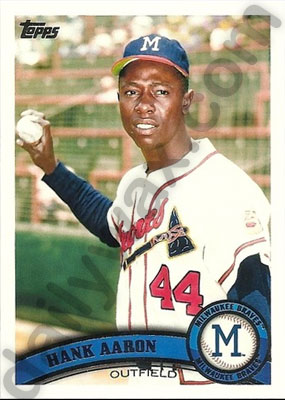 #US18 Joe DiMaggio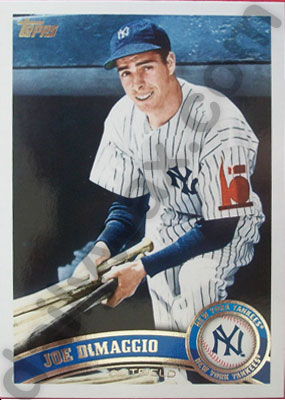 #US21 Willie McCovey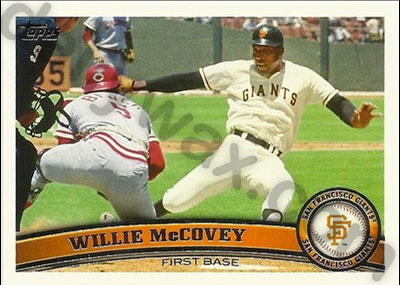 #US31 Paul O'Neill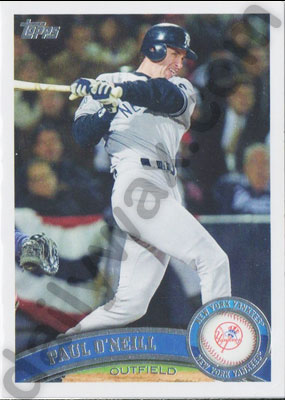 #US38 Roger Maris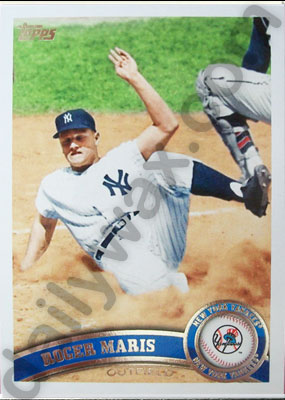 #US42 Frank Thomas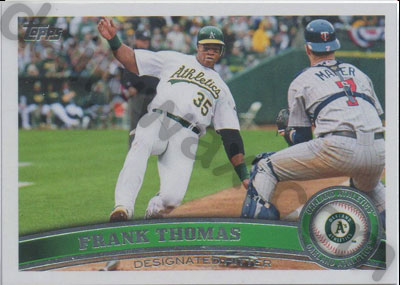 #US50 Nolan Ryan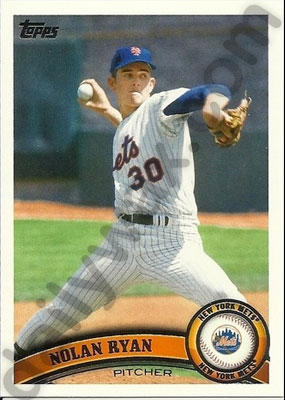 #US58 Bert Blyleven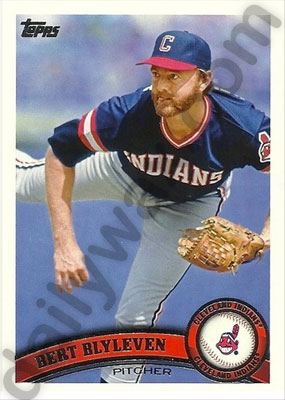 #US59 Rickey Henderson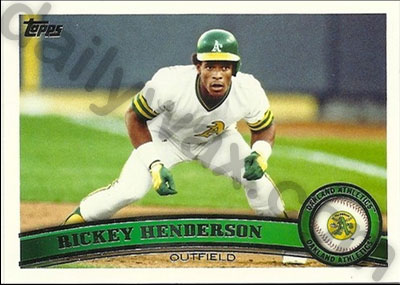 #US85 Tom Seaver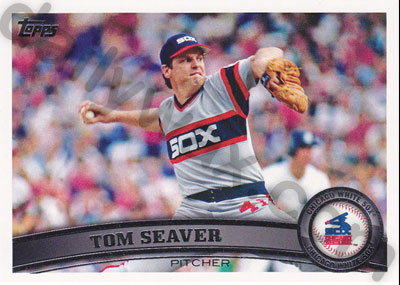 #US138 Paul Molitor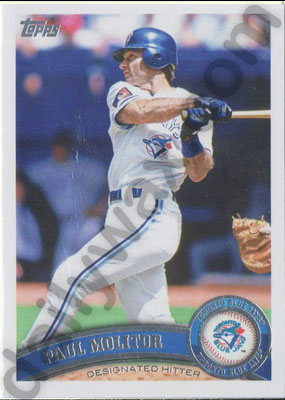 #US140 Sandy Koufax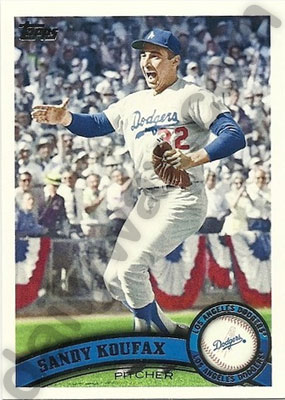 #US154 Babe Ruth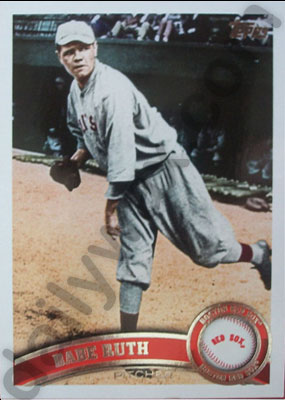 #US195 Larry Walker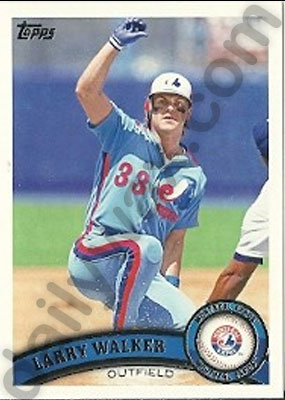 #US207 Frank Robinson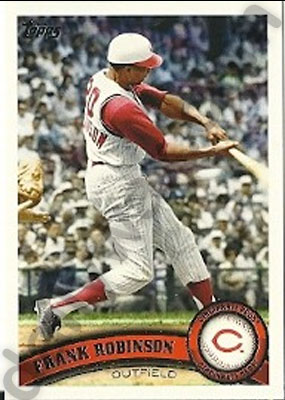 #US229 Roberto Alomar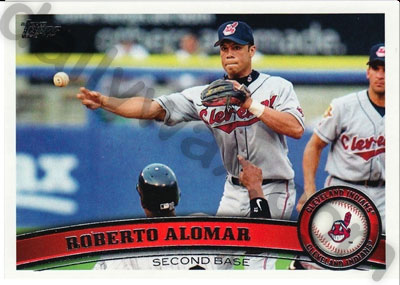 #US230 Al Kaline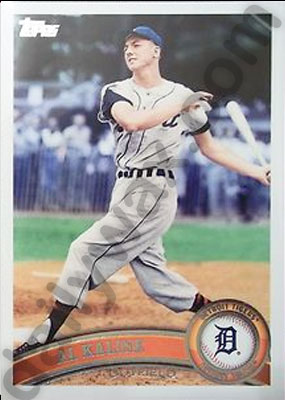 #US238 Darryl Strawberry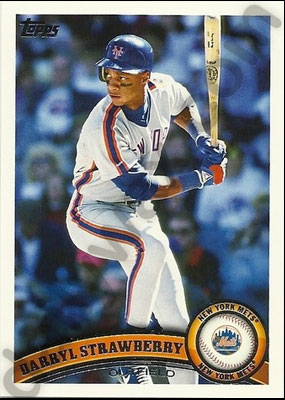 #US249 Ozzie Smith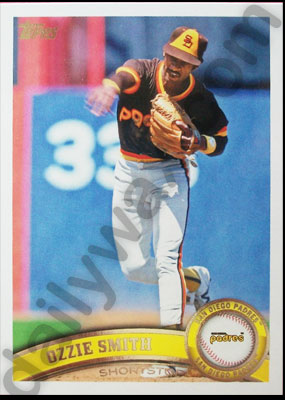 #US258 Monte Irvin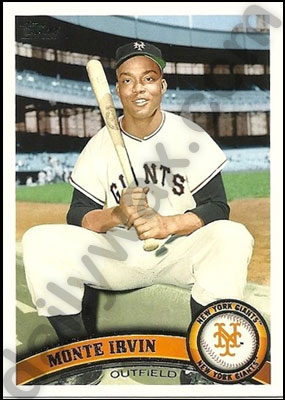 #US260 Ty Cobb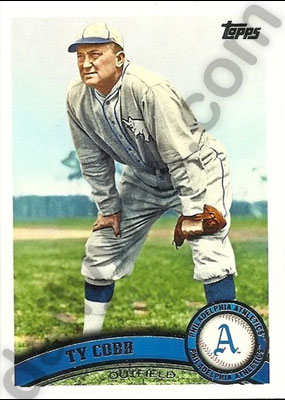 #US278 Tris Speaker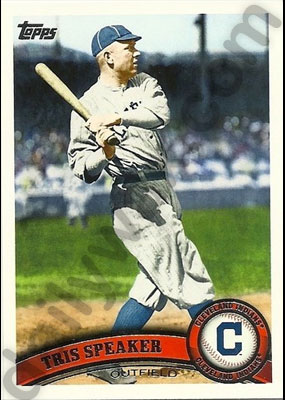 #US291 Andre Dawson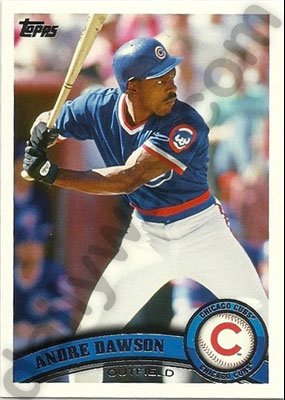 #US309 Jimmie Foxx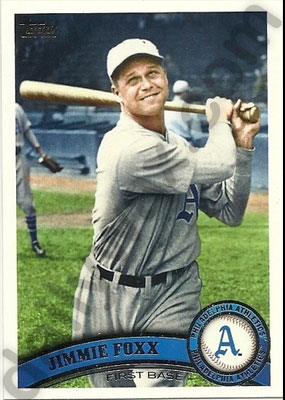 We will be updating this list as more SP Veteran Variations are found, so be sure to save this link and check back for more updates.