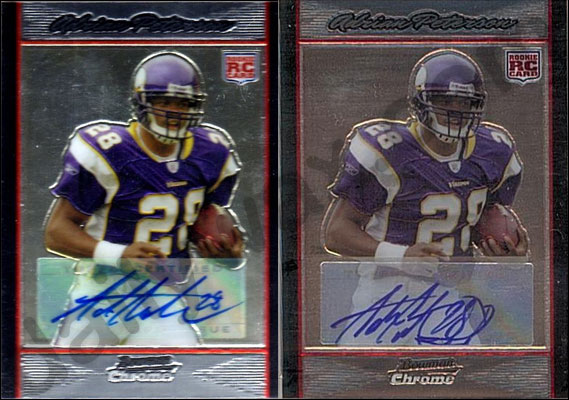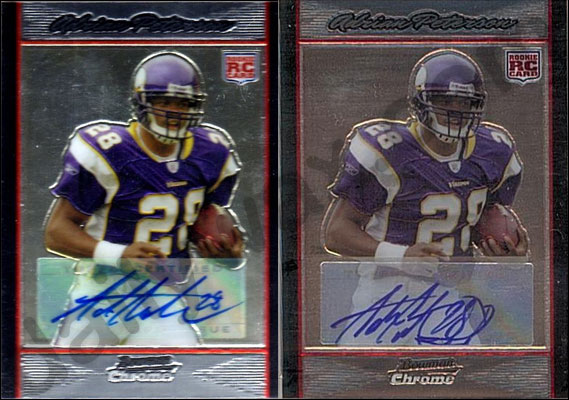 Below are two Adrian Peterson Autographed Rookies from 2007 Bowman Chrome. At first glance, both look nearly identical. Both look to contain a certified autograph from Topps, which typically lends itself even more creditability.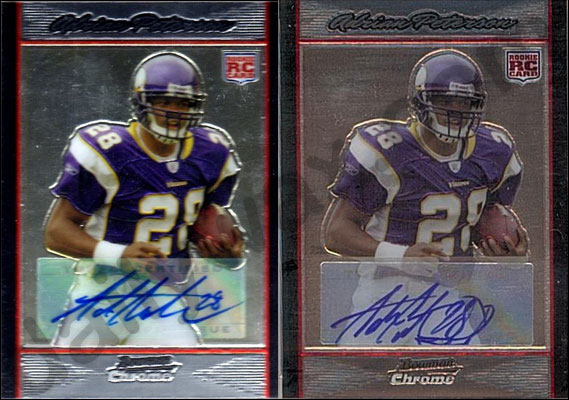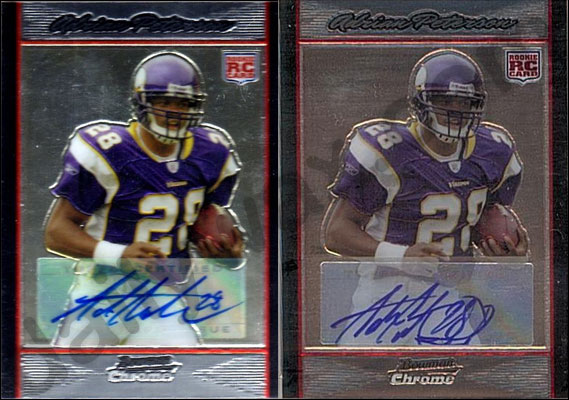 Both of these cards also feature a Topps certified authentic sticker on the back of the card, once again extending ones perception of a legit card. Up until 2009, these stickers were placed on the rear of cards as shown in the image below: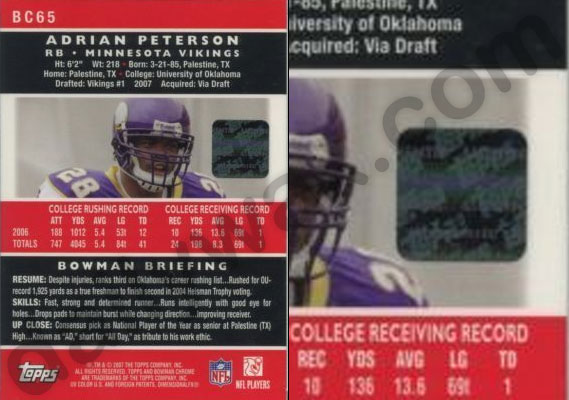 The fact is, one of these is a blatant fake, and one is an actual pack-issued, certified autograph. Can you tell which one is the fake? If you can't, don't worry, you aren't alone. These fakes have been selling for good money on eBay to other unsuspecting buyers.
Let's take a look at where the sticker autographs are placed on the front of each of the cards. As you can see card on the right has a small opaque window over the players image and below the sticker autograph on the front of the card. This is the tell-tale criteria for identifying if you have an authentic, pack-issued, certified autograph from the set.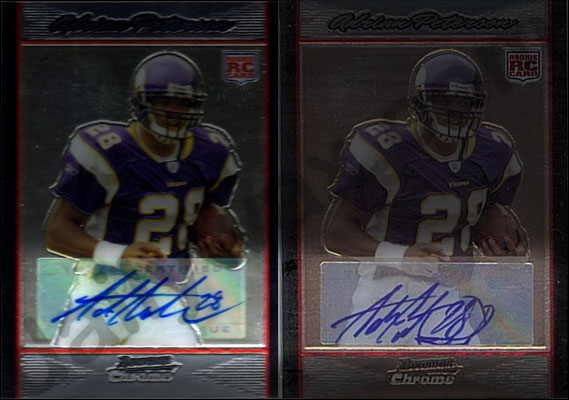 As you can see, there is a small gap of a lighter shaded area surrounding the autograph, presumably so that the machine or person who applied the autographs to the cards had an indication of where the sticker belonged on the front of the card.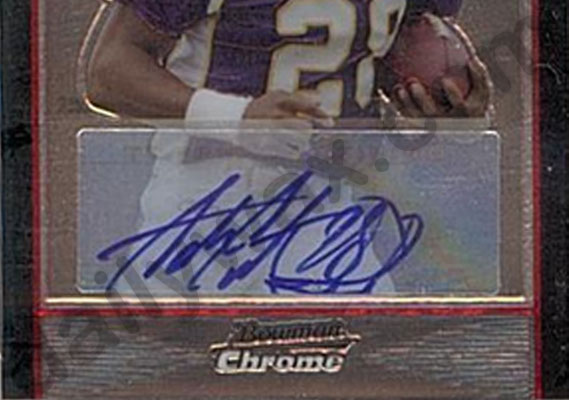 I have lightened up the areas on the two cards to show the area that I am talking about.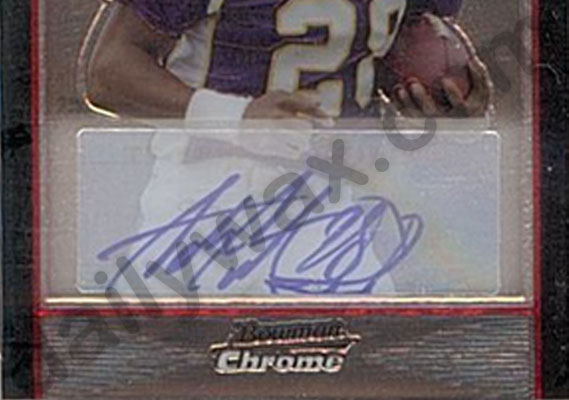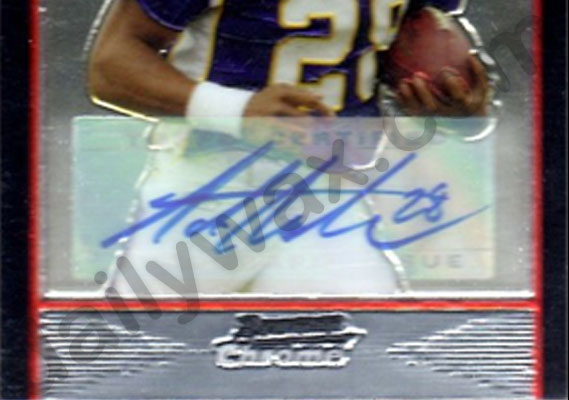 There are possibly other 2007 Bowman Chrome Football fake autographs on the market, but the Adrian Peterson version is the most commonly faked. Hopefully this article can arm you with a little more knowledge when you are looking to buy one for your collection.