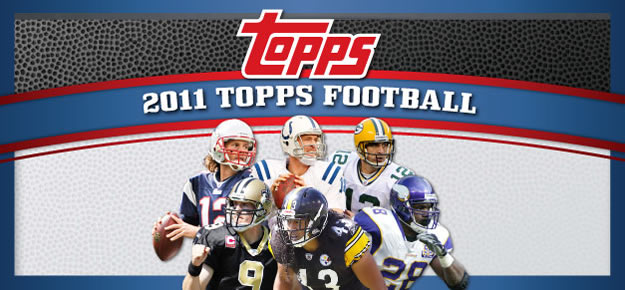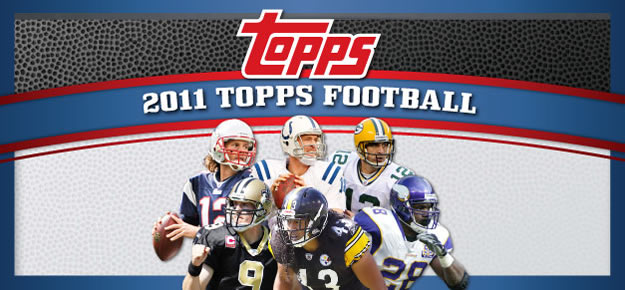 In celebration of the return of the NFL Season, Dailywax.com is going to be giving away a FREE Box of 2011 Topps Hobby Football to a lucky reader.
To enter the contest, use the comments form at the bottom of this page and tell us which quarterback is going to have the most passing yards, running back is going to have the most rushing yards, and wide receiver is going to have the most receiving yards in Week 1 of the NFL Season. In case of tie, be sure to also tell us which team you think is going to score the most points in Week 1.
Example:

QB: Tom Brady
RB: Jamaal Charles
WR: Chad Ochocinco
Team: Arizona Cardinals
In the event of multiple correct guesses, it will be randomly awarded to one of the correct guessers. You are only allowed to enter your guesses once, multiple guesses from the same email address or IP address will result in disqualification from the contest. Be sure you use a valid email address, as I will be contacting the winner via email on where to send their prize.
As always, thanks for reading.
[phpbay]2011 Topps Football Box, 5[/phpbay]