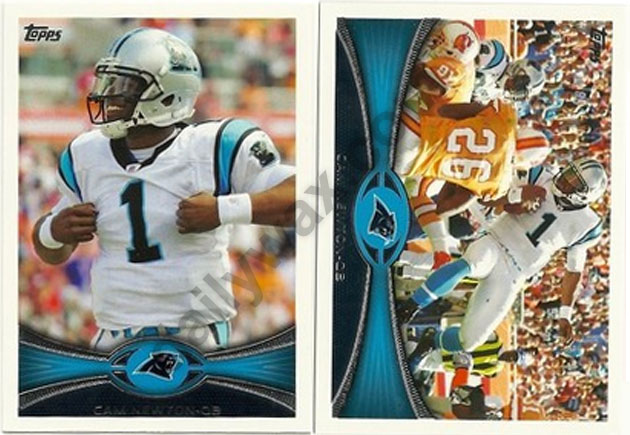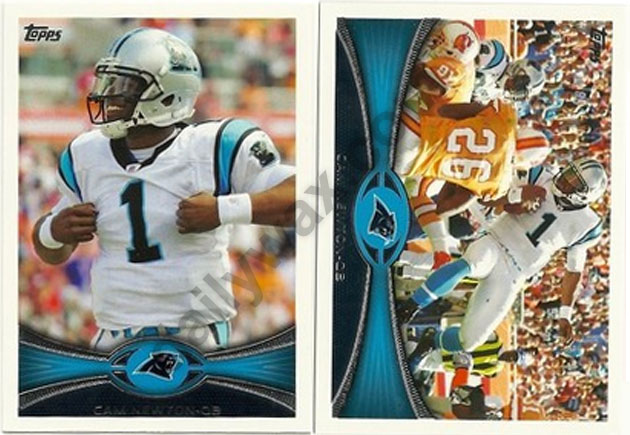 In the 2012 Topps Football release, Topps has inserted some alternative photos for some of the veteran cards in the set. The short print variations (SP) are seen on the left in each of the photos below.
Be sure to look for the Rookie Variations also.
#82 DeMarco Murray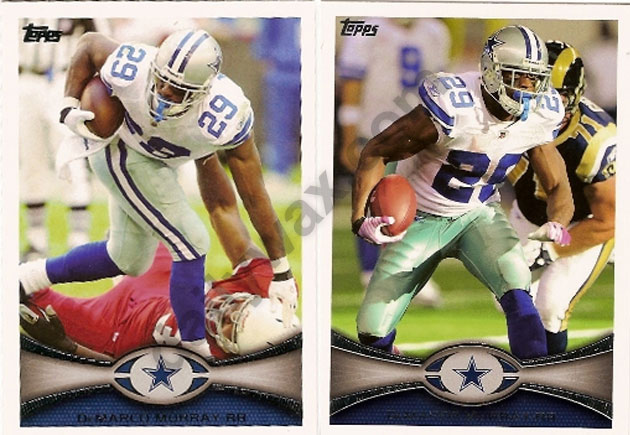 #120 Maurice Jones Drew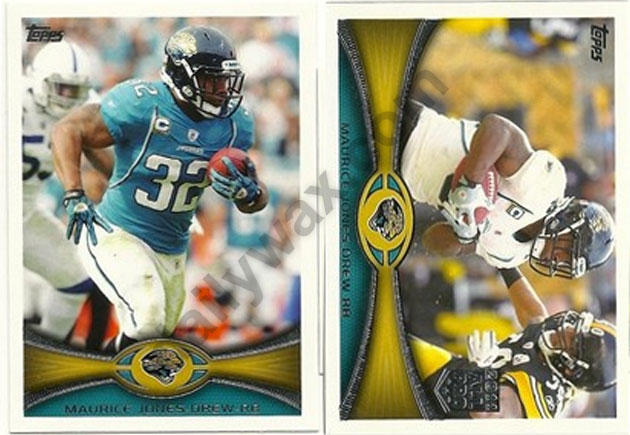 #180 Ray Rice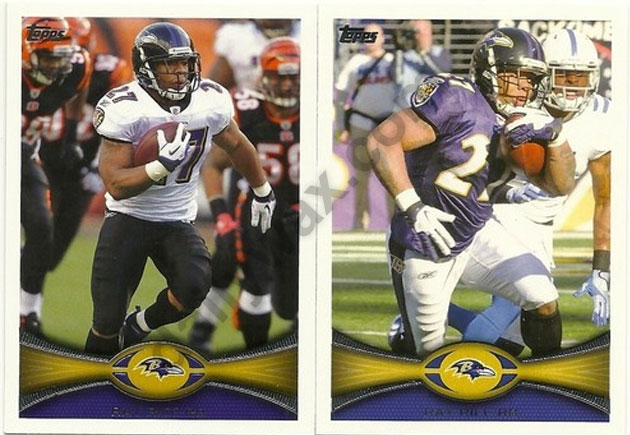 #210 LeSean McCoy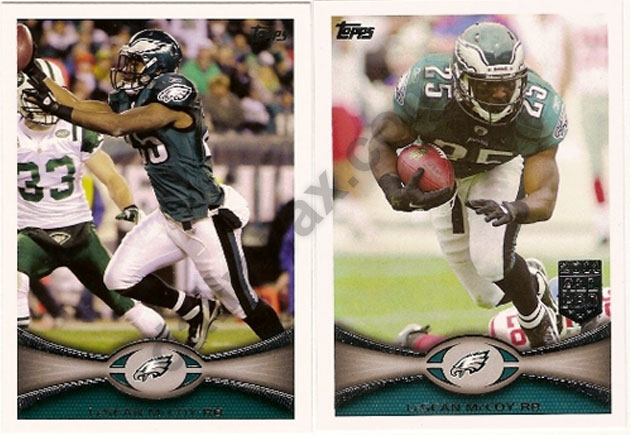 #220 Wes Welker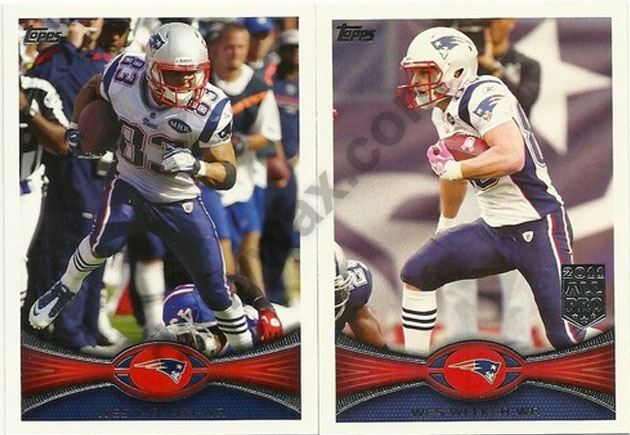 #225 Matthew Stafford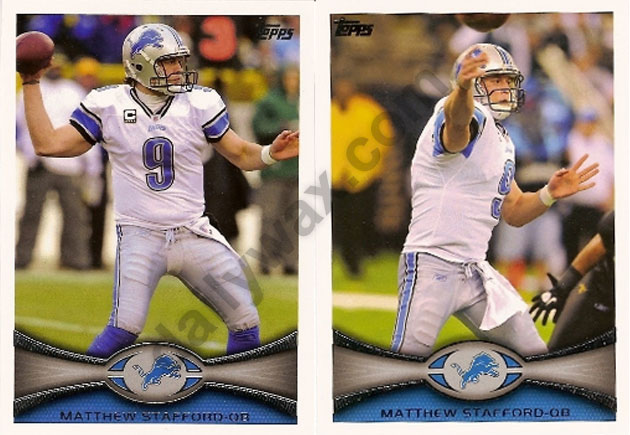 #250 Cam Newton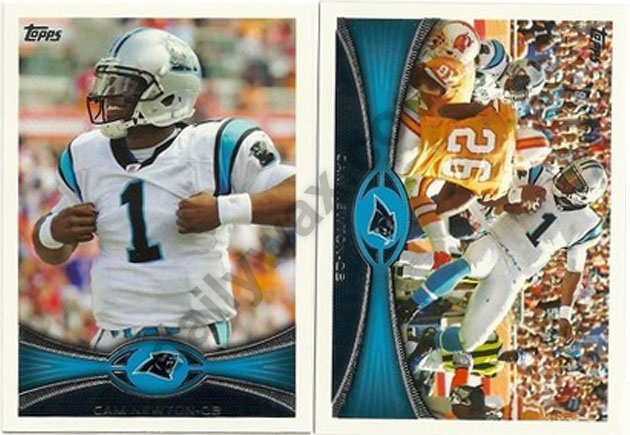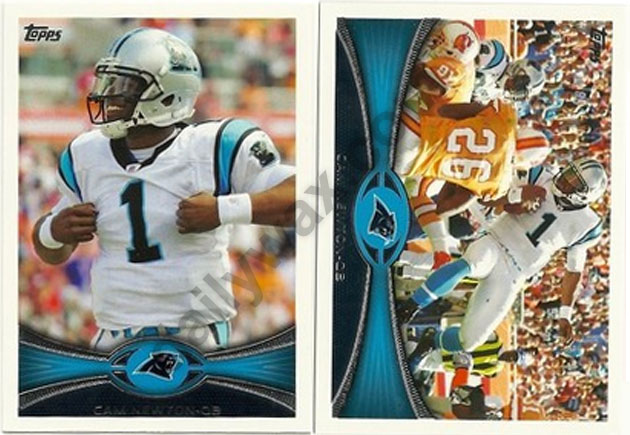 #300 Eli Manning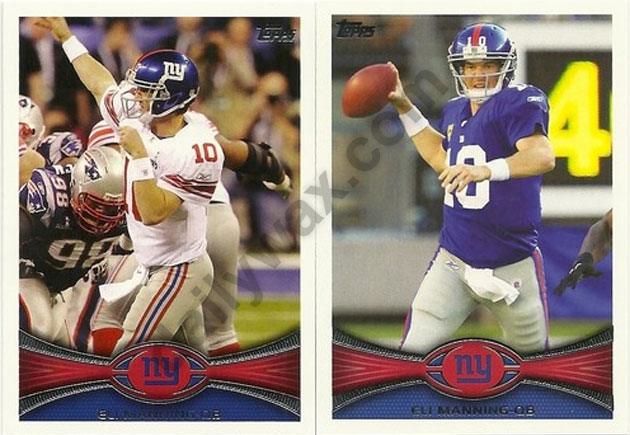 #360 Arian Foster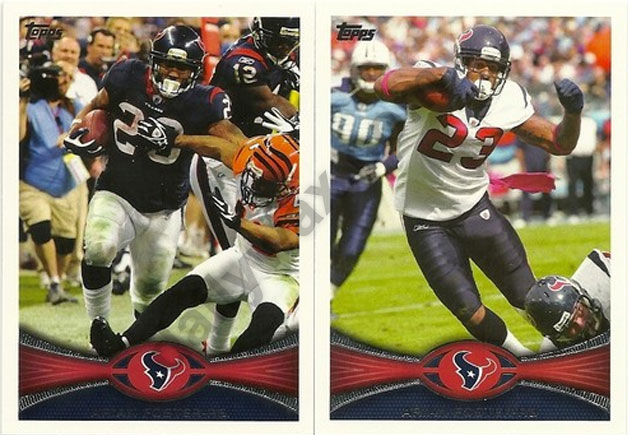 #430 Victor Cruz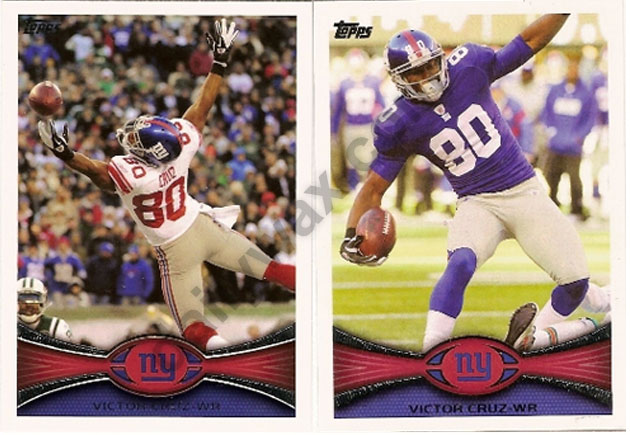 #440 Tom Brady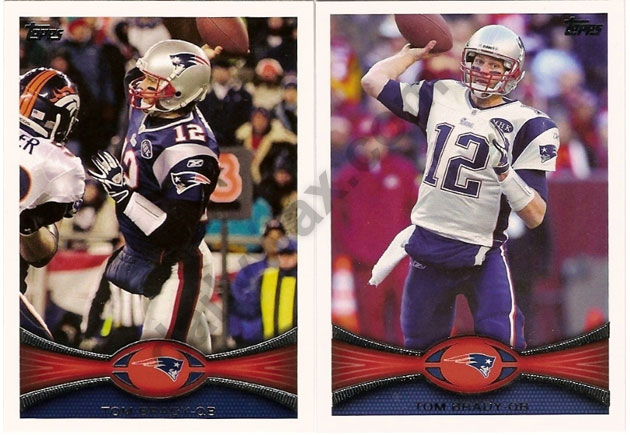 We will be updating this list as more SP Veteran Variations are found, so be sure to save this link and check back for more updates.