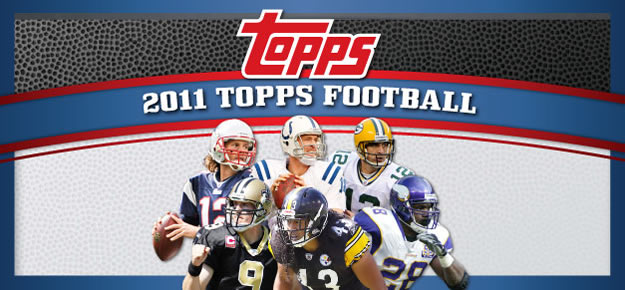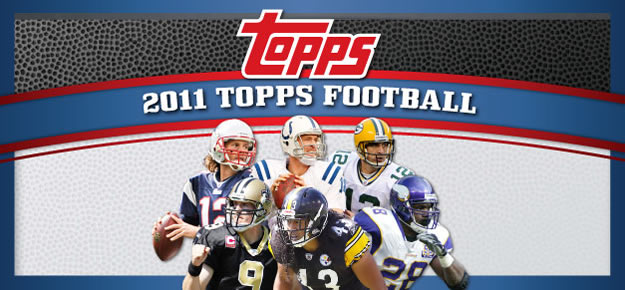 In the 2011 Topps Football release, Topps has inserted some alternative photos for some of the rookie cards in the set. The short print variations (SP) are seen on the right in each of the photos below.
We have also compiled a list of the 2011 Topps Veteran Short Print Variations.
#6 Kyle Rudolph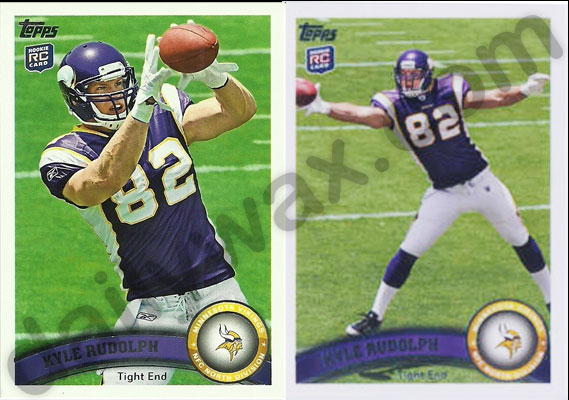 #11 Leonard Hankerson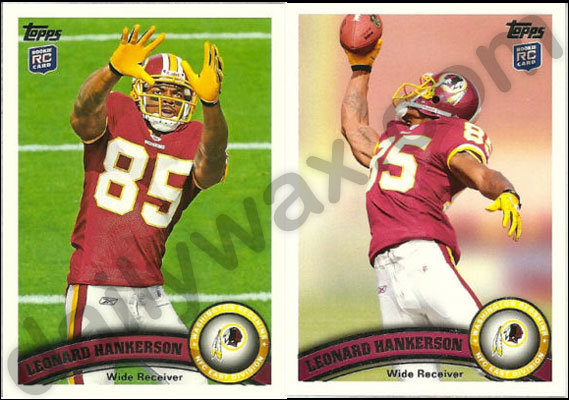 #19 Titus Young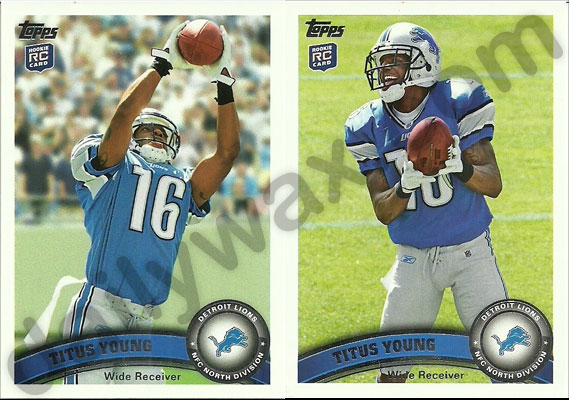 #70 Andy Dalton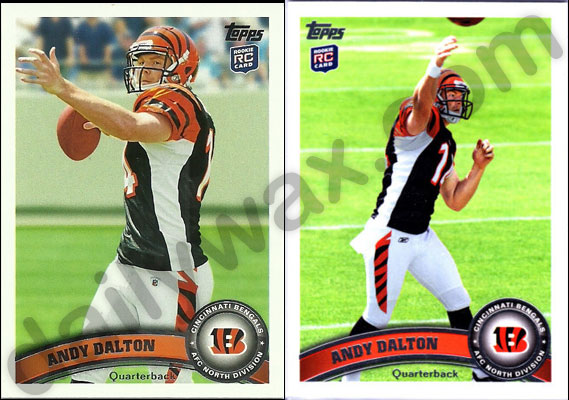 #126 DeMarco Murray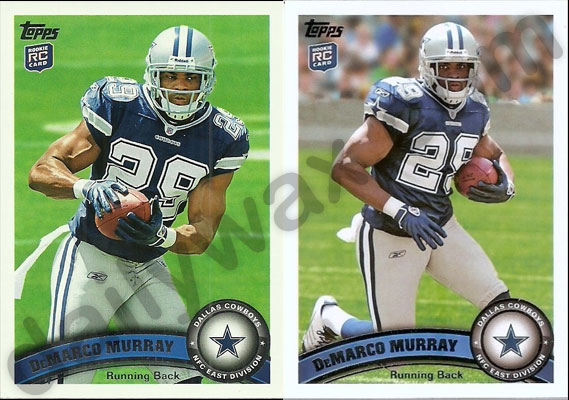 #149 Randall Cobb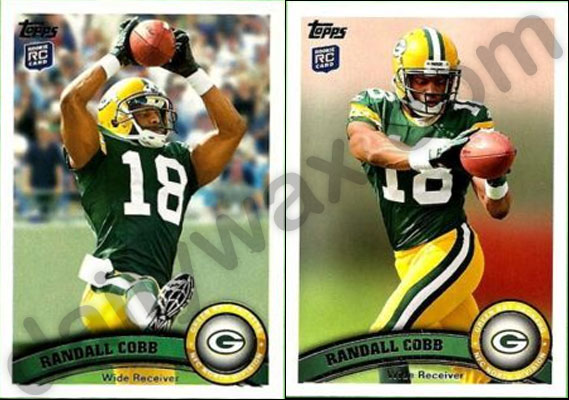 #160 Blaine Gabbert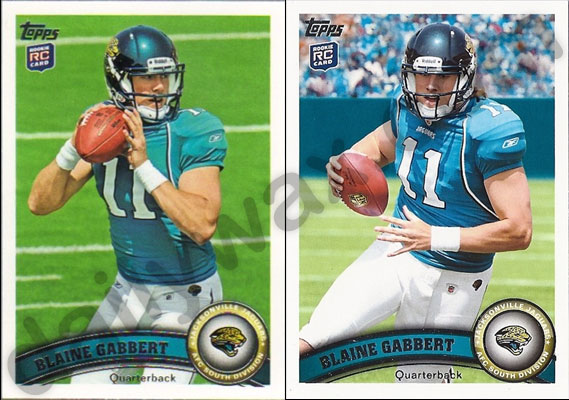 #200 Cam Newton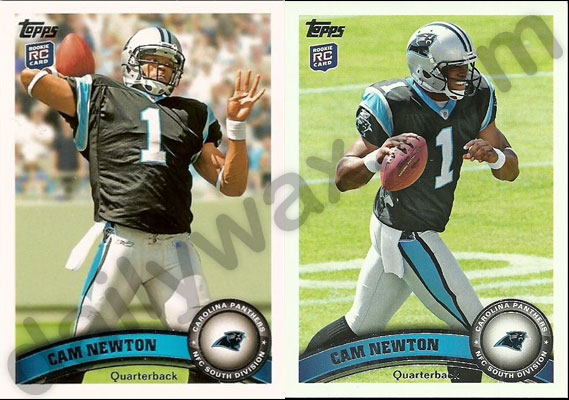 #235 Jerrel Jernigan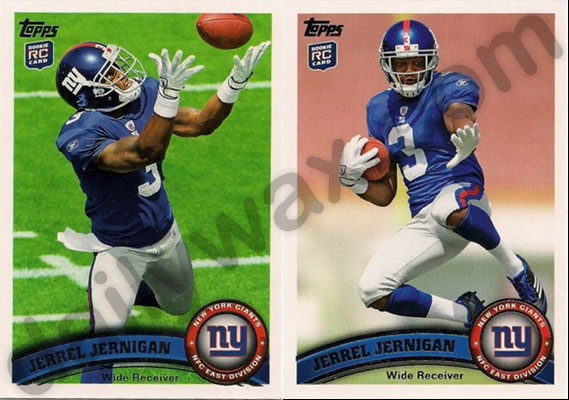 #238 Christian Ponder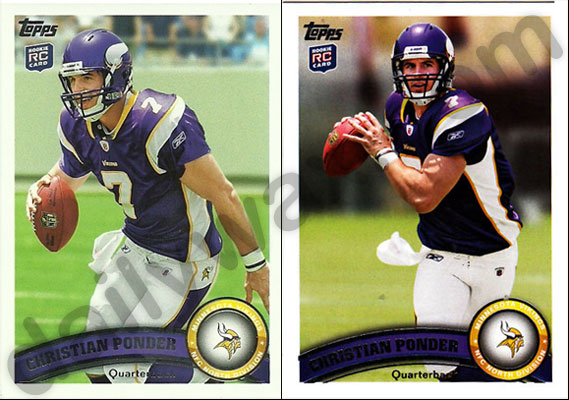 #242 Joe Baldwin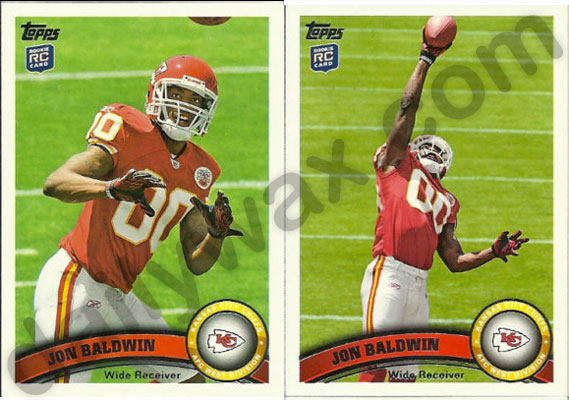 #274 Torrey Smith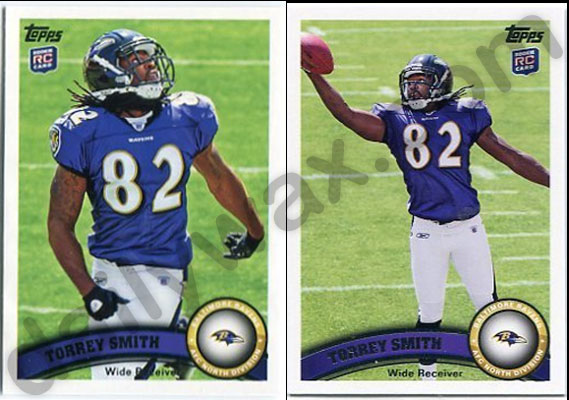 #321 Greg Little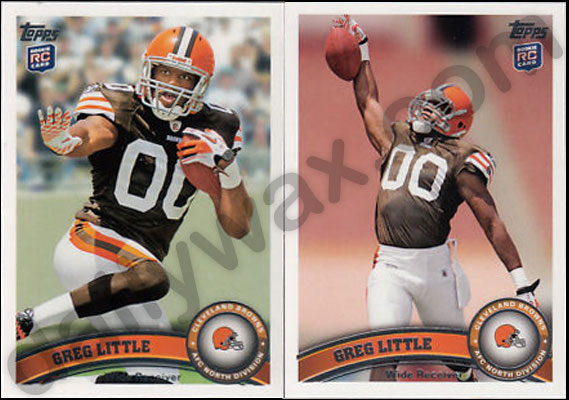 #350 Julio Jones
#366 Daniel Thomas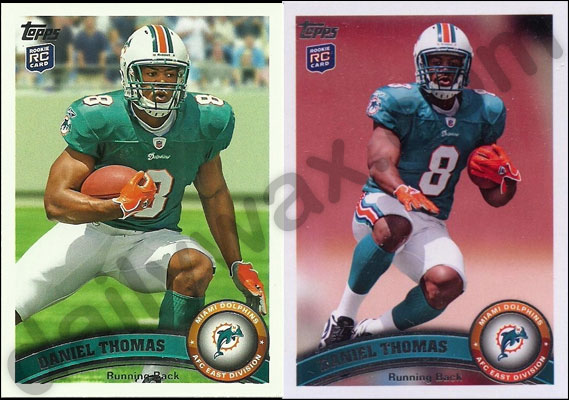 #382 Jamie Harper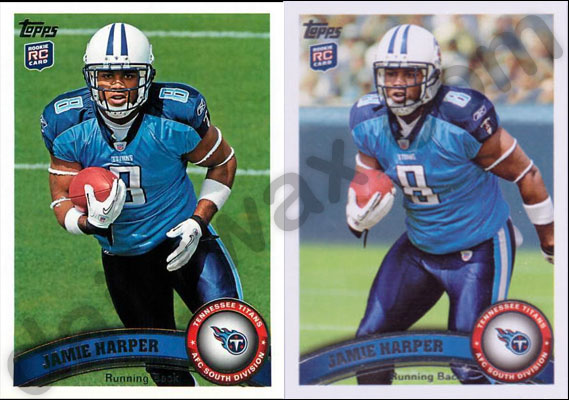 #395 Ryan Williams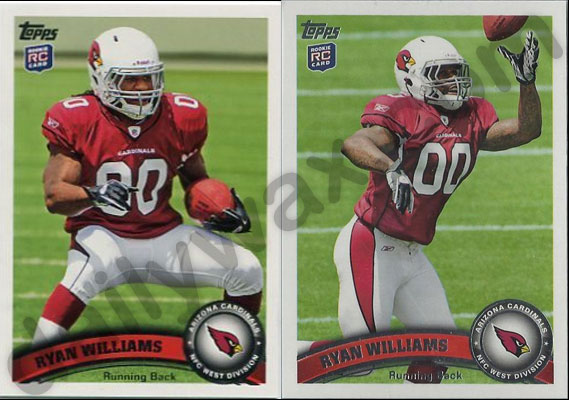 #402 Shane Vareen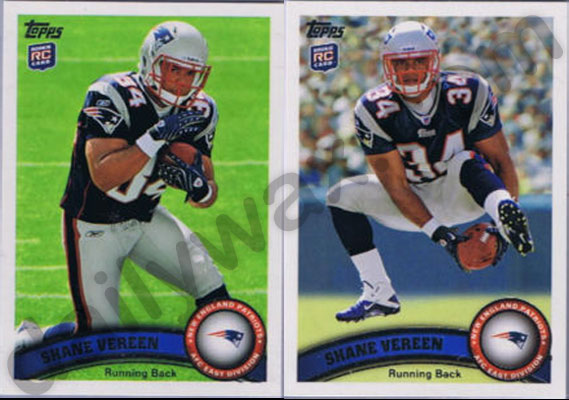 #413 Colin Kaepernick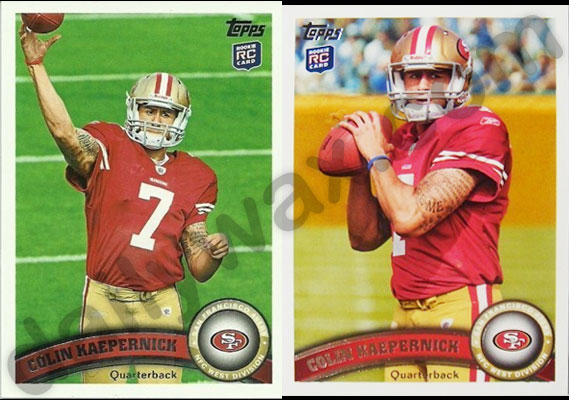 #424 Mikel LeShoure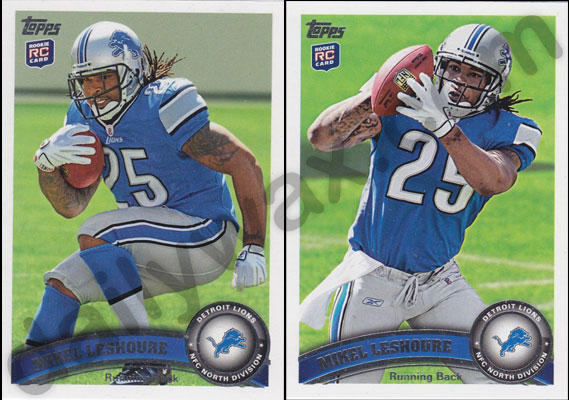 #426 Mark Ingram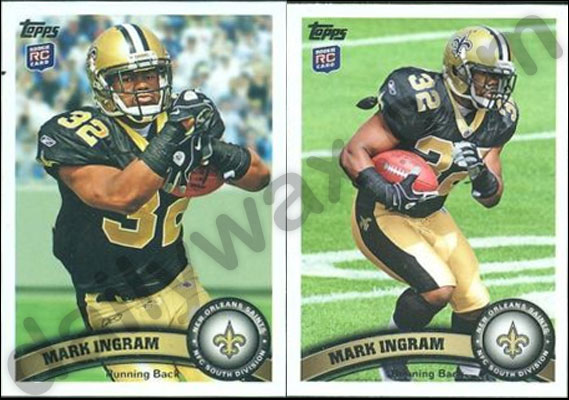 #427 Von Miller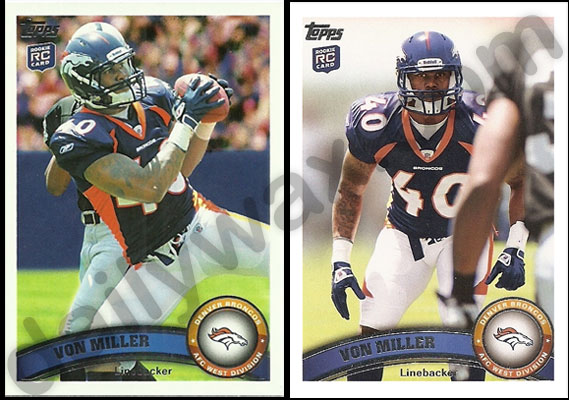 #430 Jake Locker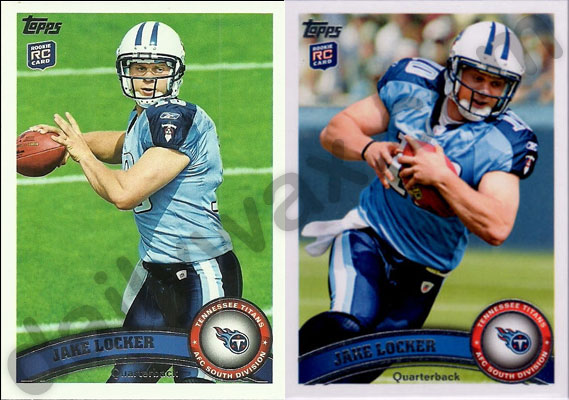 #438 Ryan Mallett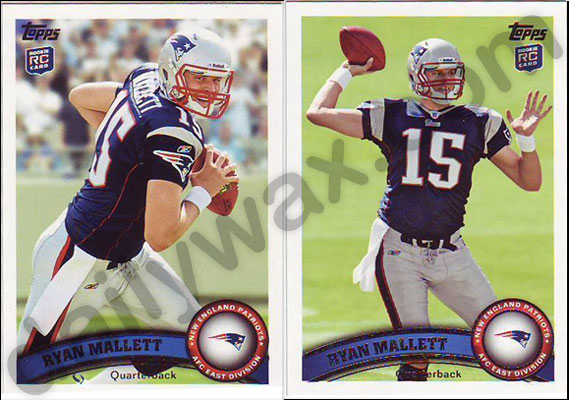 We will be updating this list as more SP Rookie Variations are found, so be sure to save this link and check back for more updates.