In the 2011 Topps Football release, Topps has inserted some alternative photos for some of the veteran cards in the set. The short print variations (SP) are seen on the right in each of the photos below.
We have also compiled a list of the 2011 Topps Rookie Short Print Variations.
#1 Aaron Rodgers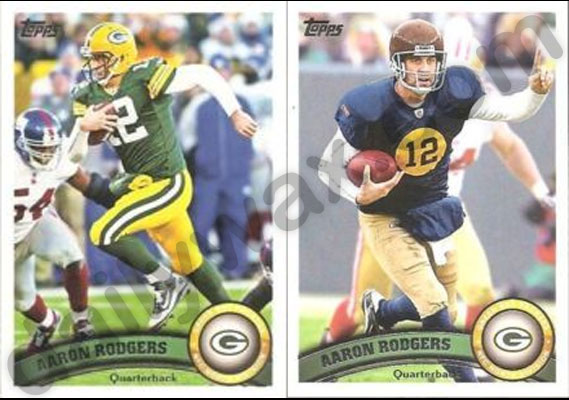 #10 Larry Fitzgerald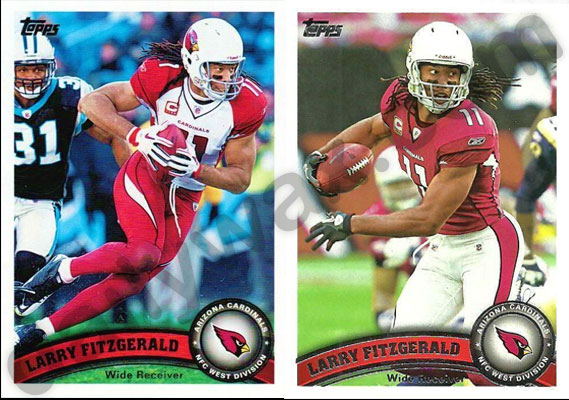 #60 Chris Johnson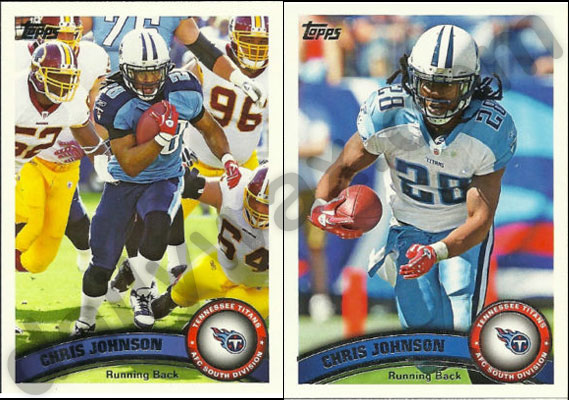 #85 Troy Polamalu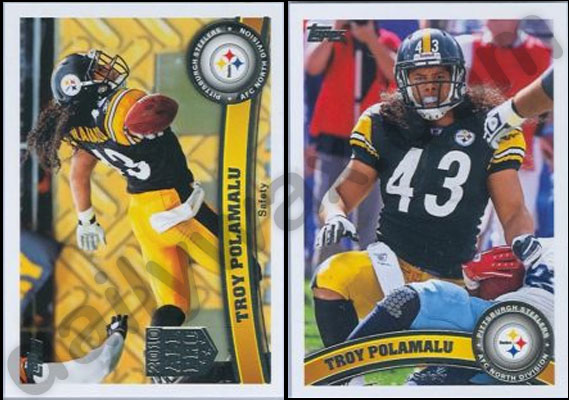 #100 Drew Brees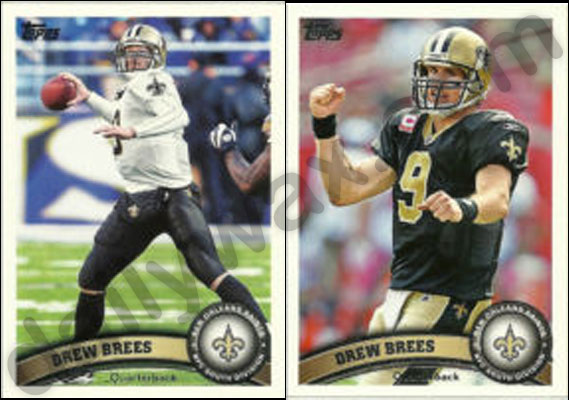 #250 Andre Johnson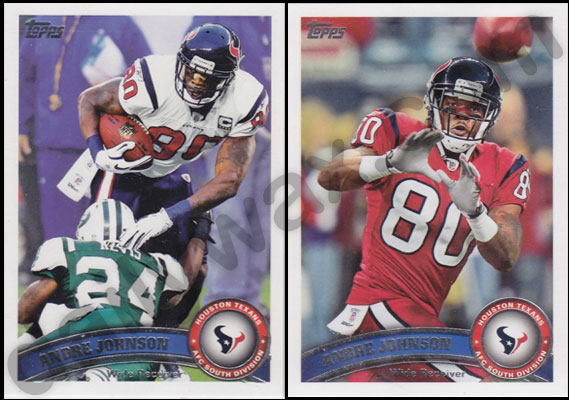 #260 Roddy White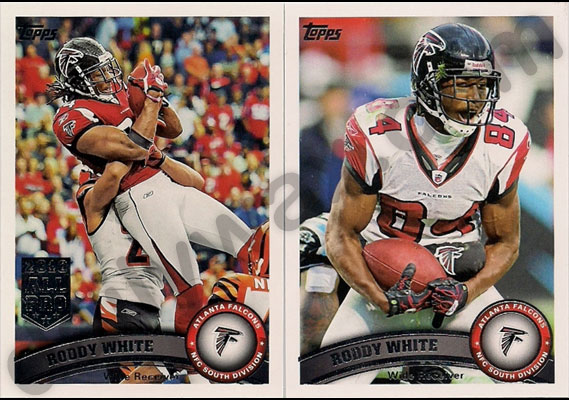 #270 Philip Rivers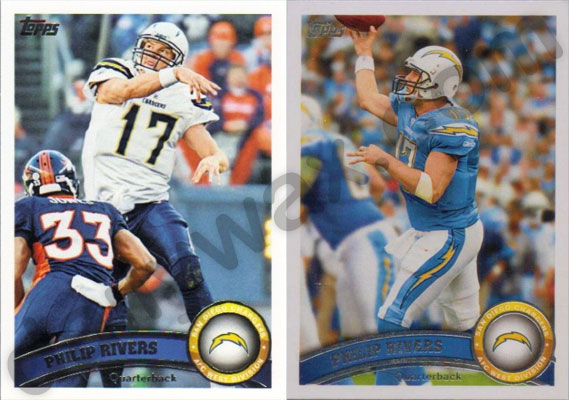 #280 Antonio Gates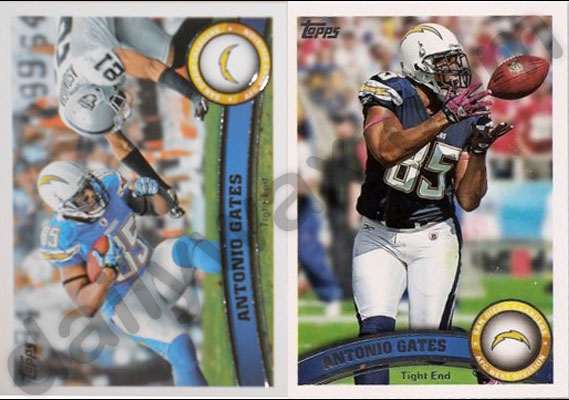 #300 Peyton Manning
#330 Arian Foster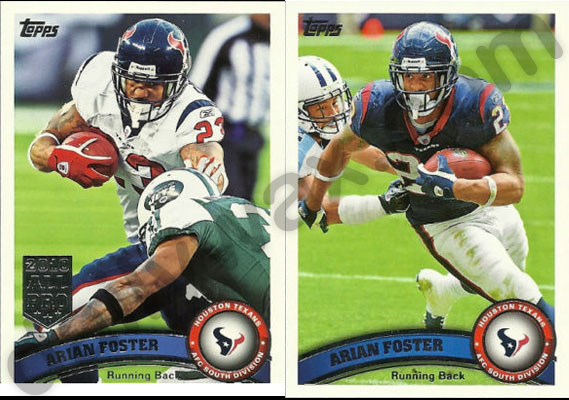 #400 Tom Brady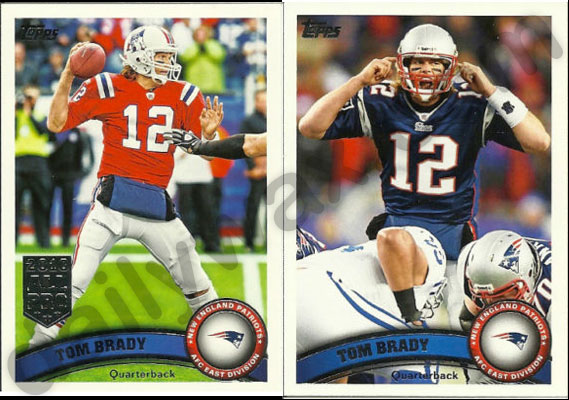 #410 Adrian Peterson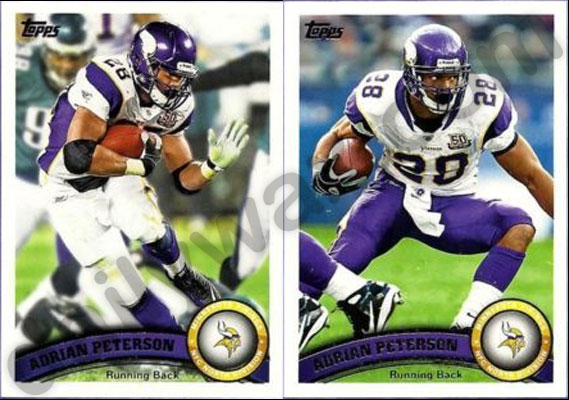 #440 Michael Vick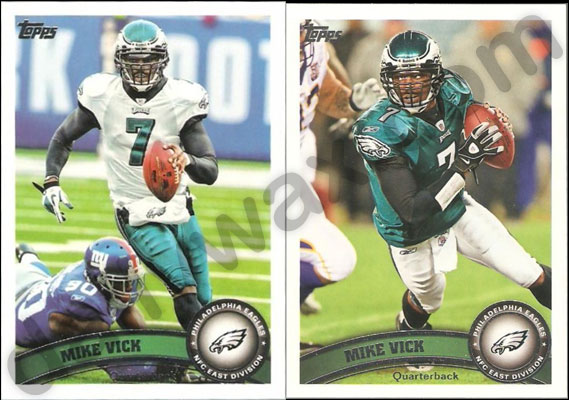 We will be updating this list as more SP Veteran Variations are found, so be sure to save this link and check back for more updates.