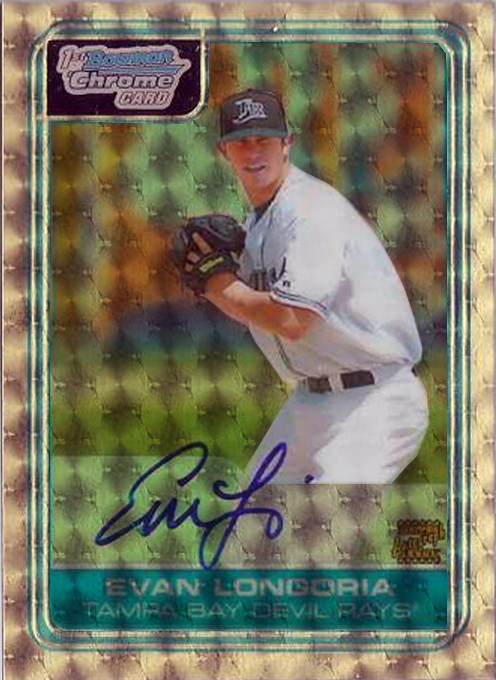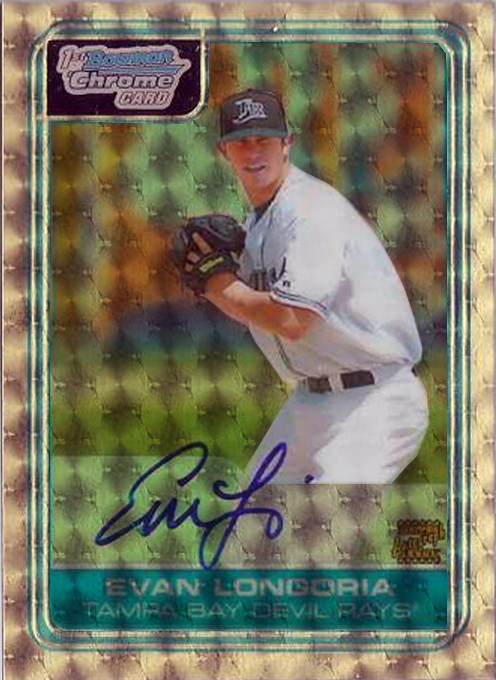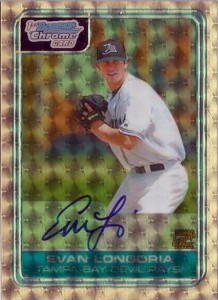 The legend that surrounds the existence of 2006 Bowman Chrome Draft Evan Longoria Superfractor autograph seems like similar folklore of the legend of Bigfoot. Few believe it is out there, and even fewer claim to have actually seen it.
The fact remains that there has been no credible evidence to prove that this mythological card is actually tucked away, in a collectors personal vault, not ever to see the light of day again. Many collectors have hypothesized that the card has indeed been pulled and is sitting in a unbeknownst collectors possession or belongs to someone who may be removed from the hobby all together. Others have created a conspiracy that they believe the card was never even created, or packed out for general consumption.
On the other hand, plenty of collectors still believe this card is sitting in box, still wrapped it factory foil pack, waiting for that one lucky collector to rip it from it's hibernation and prove to the world that this unicorn does exist.
In the event that this card would ever actually surface and become available on the secondary market has also become a topic of conversation among many collectors. Without-a-doubt, Evan Longoria is one of the prized assets to the youth movement in professional baseball, and has the stuff to make him a perennial MVP candidate year-in, and year-out. On the heels of some of the largest superfractor sales (Strasburg and Harper) in recent memory, the Longoria superfractor has the potential to reach even higher figures due to the lure and chase surrounding it's legend.
Without-a-doubt, the Longoria Superfractor remains one of the greatest unsolved mysteries in the collecting world. In today's ever-connected, Internet-everywhere world, I have to believe that if this card was currently in someones possession – we would know about it. Until then, enjoy busting those boxes of 2006 Bowman Draft in hopes of landing on the greatest modern cards to have ever been produced.
We think.
[phpbay]2006 Bowman Chrome Longoria Auto*, 10[/phpbay]