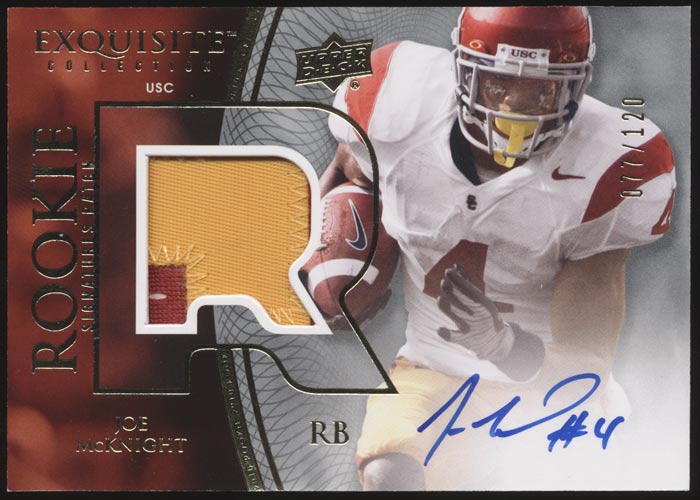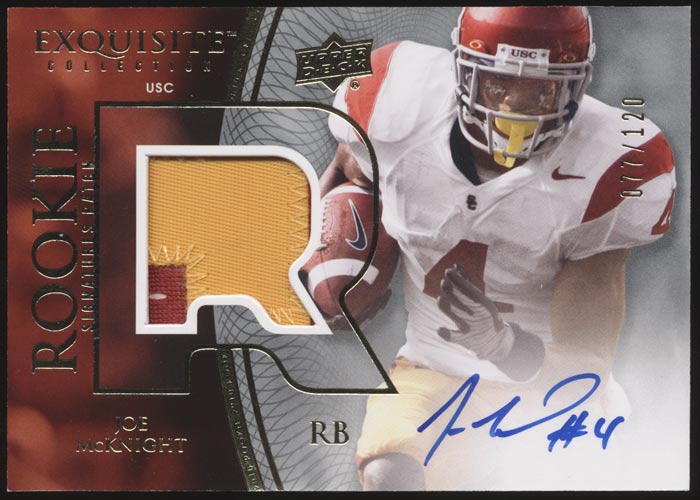 After scouring eBay for a few days after the release of 2010 Exquisite Football I began to notice a few things with Joe McKnight's Rookie Patch Autos. Each of them had a slight variation in the signature. See below:


It looks as if he signed some of them with his USC #4, his Jet's #25, and some with no number at all. I sent a tweet to @UpperDeckSports asking if they had any idea on the print run variations, however they responded with:
We are not reporting the totals on each variation he signed, rather letting the market determine the scarcity levels.
Based off eBay sales alone, the #4 variation has the perceived scarcity over the two variations.
I haven't noticed any other variations yet in any other 2010 Exquisite Football cards.
[phpbay]2010 Exquisite Patch Auto*, 10[/phpbay]